On the Brink
Paintings by Jacinta Stewart
Art and science merge beautiful portraits and social awareness to bring attention to the effects of climate change and the threat of extinction it poses to many North American birds. With the exception of the Red-tailed Hawk at the center of the exhibit, all of these birds have the unique distinction of being listed on the National Audubon Society's Birds and Climate Change Report, released in 2014.
The Red-tailed Hawk, somewhat of a local celebrity, has his own series of threats as he adapts to nesting in places like New York City. He faces hazards that range from the threat that high-rise buildings present from flying into reflective glass windows, to cars and traffic and curious humans. The gravest threat for the hawk comes from poisoning when he falls victim from ingesting rats and pigeons that have been targeted for pest control.
But here he stands with wings outstretched like a sentinel, guarding his comrades in flight, who are  On The Brink.
                                                                                                                                                                                                                                         Jacinta Stewart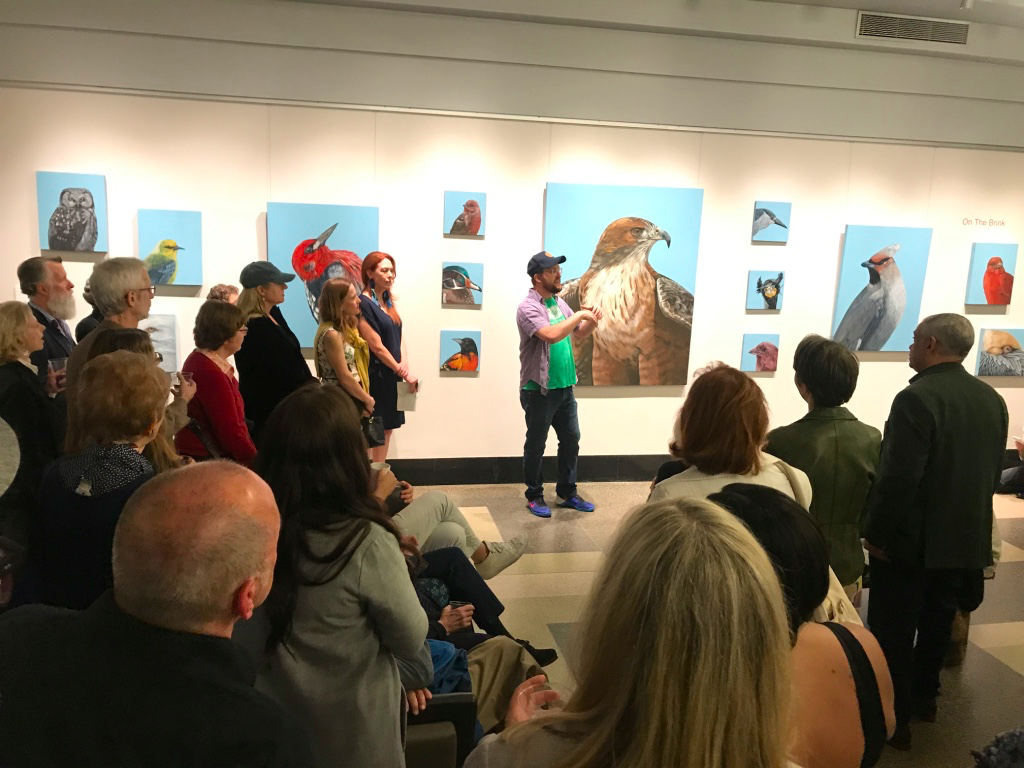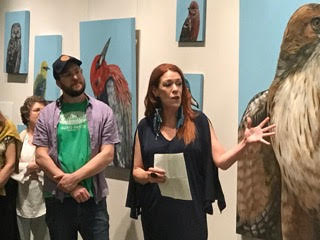 https://artbyjacinta.com/home.html