August 1 – October 19, 2019
Cosmos
Paintings by Stephen Galiczynski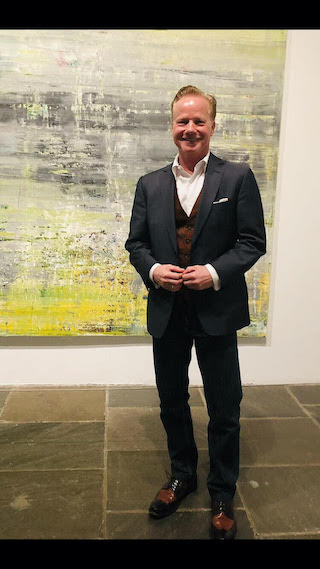 From the beginning, art has been a part of my life. After school, on rainy days, really for any excuse, mom, an artist, put pencils, colored pencils, crayons, scrap paper, coloring books, etch-a-sketch & a spirograph on the dining room table to keep me and my six siblings busy, (and out of her hair!).
We were taught that;
– there are no mistakes and what we may consider a mistake, could very well be the best, "inspired" part of whatever it was we were working on,
– you don't have to, "stay in the lines", and
– the sky isn't always blue (& rarely a single shade!)
A great artistic start.
In grade school, I always placed and more often won, the holiday window painting contests at the local strip mall and in high school, I was a member of the art club, always selling my work at the art fair.
The same through college and I had the fortune, as a Russian Major,  to spend my junior year abroad in Fribourg, Suisse and earn a diploma  from their School of Eastern European Studies. I backpacked and took my Eurorail pass to visit most of the major art museums in Europe. That was a massive eye-opener.
Upon graduating college, I moved to St. Petersburg, Russia. There, I truly realized the far reaching aspect of art. I saw the same artists' work, new artists &  so much more, as the Hermitage was a 10-minute walk that I took frequently after classes.
After a stint as a Russian Translator/Analyst for the government in Washington, I moved to NYC, where I've lived since and raised my family on the upper west side while simultaneously translating, teaching, running a  painting/wallpapering business, modeling & acting. You've may have seen me in movies, on tv, in videos or on stage.
A couple of years ago, I had the amazing opportunity to work on the digital achieving of one of the world's largest private art collections. I got to see artwork that hasn't been seen in public for decades from all around the globe – a paid education.
                                                                                                                                                                                                                                Stephen Galicyznski