August 4 – October 30, 2022
Paintings by Michael David Rottman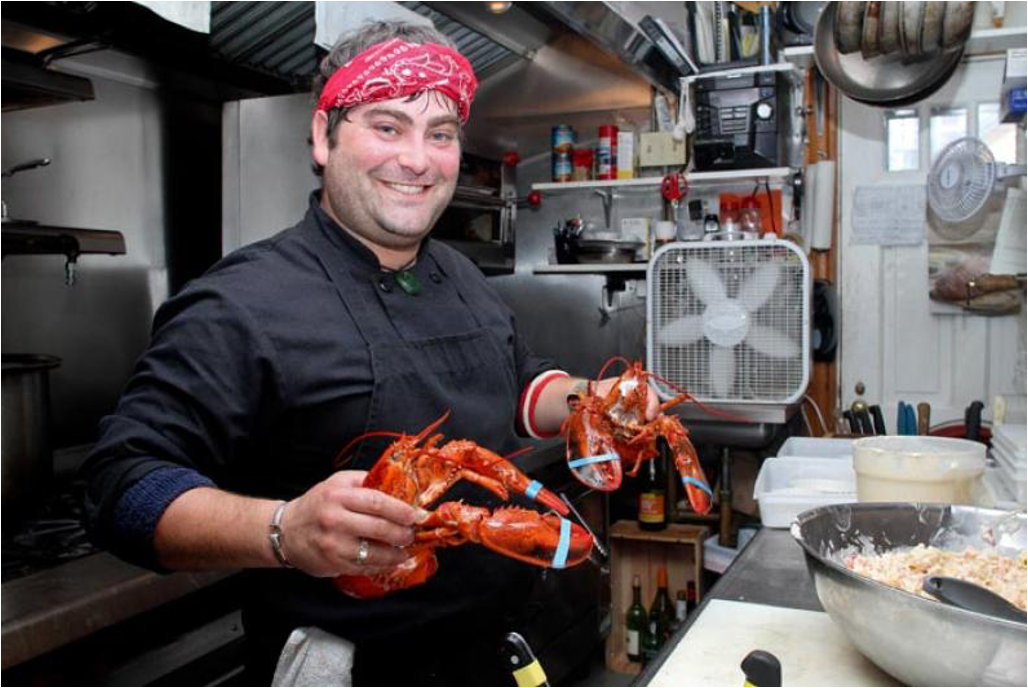 Art, Food, and Life
There is a similar process in being a painter and being a chef – both are fluid and instinctual. As a painter, I use color and imagery to create a visual experience. As a chef, I use color, texture, and flavor to create a sensory experience for the palate. For me, both mediums are executed from a place of love and passion for life.
When I began this series I was thinking about our duality as people and the peo- ple in my life.
The idea of good versus evil was an underlying theme in this series of work. Each painting creates a story with certain images such as good versus evil, light versus dark, the halo versus the horns, or perhaps even simply, the intuition of the third eye.
I paint from my stream of consciousness in a dream-like, comic style. Before im- ages
begin to appear, I am constantly flipping the canvas to see which way it goes – which way feels good.
When I am finished, in the studio or the kitchen, I find that the hardest part of creating art is letting go
and letting the audience have their unique experience, with the food, or a certain emotion or memory
that comes with faces, words, and brush strokes in the artwork.
The lobsters in this series presented themselves, perhaps as a nod to my culi- nary side, and a
reminder that one art form feeds the other. Such is Art, Food, and Life.
Michael Rottman