June 6 – September 10, 2021
Reflecting the Microcosm
Conceptual Painting & Collage
By Liz Engelhardt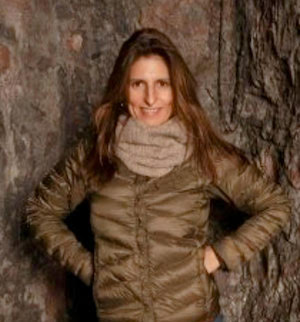 My work has always been an exploration of the relationship between the internal and the external experience.
The macrocosm reflecting the microcosm.
This body of collage and collage paintings represents a return to my love of abstraction and mixed medium assemblage work. The smaller paper collages inspired the larger collage paintings which are more tactile and physical and will become increasingly more sculptural as I continue my explorations.  They are a subjective reinterpretation of what begins as identifiable imagery and becomes psychological and visual improvisations.
At times my work references the human figure, nature, or even a gesture, and its capacity to express an emotion, the evocative potential of the personal internal landscape channeled into representational subject matter.
In the gallery, the collages and the paintings, together, are hung as a collage to create an even larger universe encompassing and evoking the many relationships and stories reflected in the microcosm.
All artwork for sale by artist
website:  http://www.lizengelhardt.com
email:  lizengel@mac.com
Liz Engelhardt Bio (click circle on right to open/close)
Liz Engelhardt is a native New Yorker, born and raised in Greenwich Village.  The artistic energy of NYC proved to be the palette from which she drew her artistic inspiration.
As a child, she wrote songs on the guitar and piano, performing for classmates and in talent shows. Later, she discovered drawing and painting, pursuing these interests at The Fashion Institute of Technology, and then went on to study abstract, figurative painting, sculpture, photography and printmaking at Hunter College in New York City, earning her Bachelor's in Fine Art.
Her love of the arts and design was what attracted Liz to set design, prop styling for commercials, advertising, and editorial photo shoots. Throughout her artistic endeavors, she never lost her passion for sculpture and painting.
In 2010 she reconnected with art through monochromatic landscape painting, landing a solo exhibit at 571 Projects in Chelsea, NYC. 571 Projects focuses on two-dimensional wall-based works, including innovative printing techniques, works on paper, and paintings on canvas.
Liz re-engaged with her collage work again during the pandemic which was the way to up-cycle her collection of design magazines from her stylist career. After creating a series of collages, it seemed only natural to translate these works into larger paintings. Drawn to certain forms, Liz re-imagines the familiar by assessing and configuring materials into that which are aesthetically compelling and intriguing.
This current body of work is her reconnection to abstraction, figuration and color. Through the reorganization of imagery, she is presenting something enigmatic and fresh.
Conceptual Paintings on Canvas